The National Football League has always been exciting and fun for the people who play and 10x more appealing to those who follow it. Every year a new season of NFL begins and new excitement develops within the players. But what is the more intriguing is that even though the game ends for the year, research and preparations never comes to the end. It goes on throughout the year. And this article will surely help you out to prepare yourself for the coming season of the NFL plus it will be talking about the hits and misses on players and the agreement surrounding the players.
JJ Arcega Whiteside was considered as one of the least talented wide receivers due to which no one drafted him in redraft leagues while Alvin Kamara is considered as best running back and was chosen in first-round picks who undoubtedly performed like first-round picks.
Strategy of draft
Though the strategy has some flaws the player's way of playing matters the most in the game than the policy sometimes. The difference-making running back is more relevant than the difference-making wide receiver but it doesn't underestimate the fact that the difference-making wide receiver is also necessary for the game.
Quarterback Hits and Misses
Kyler Murray (ARI) was a hit as he was ranked QB4 but he somehow acted as a miss because he got drafted for the mid-rounds. He still comes under hits because he managed to be a big and authentic difference-maker for the majority of the fantasy season and was worth it for the fifth round.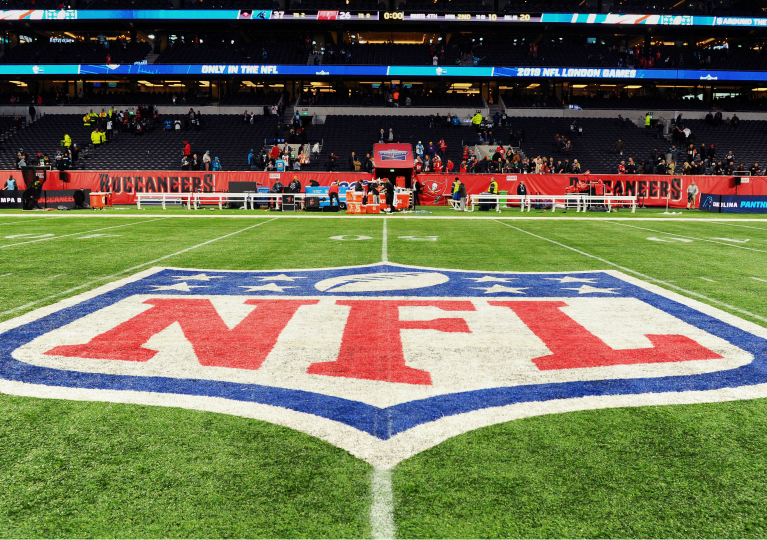 Cam Newton (NE) another hit in NFL and an irrelevant miss is the right player to spot late in the league. The careers in the NFL are expected to be over for him at least as a starter.
A quarterback needs to run and if he is a late-round quarterback, then drafting him will be impossible. That's what Matthew Stafford (DET) is. He was considered as one of the misses who played in 15 games and after being drafted as fringe QB1, finished as overall QB23.
Running back Hits and misses in NFL
Mark Ingram (BAL) was valued as a high RB3 who was the third-best running back in his team. He was a smash hit as he ended outside the top 60 runnings back, averaging just 5.4 ppg.
On the other hand, Jonathan Tylor (IND) proved to be a big hit as he shined in the game and finished as overall RB12.
He came into the NFL with three down skillset and performed marvelously as a running back which is the most important part in rounds three and four.
The fantasy community was in favor of withering David Montgomery (CHI) as he had mid-RB3 ADP. Due to Cohen's injury, Montgomery got a chance to play and he proved himself as he finished as overall RB7. He has improved as a player but somehow the sudden improvement in him leaves doubt among the community.
On the other hand Leonard Fournette (TB). Predicting baselessly and to outshine Chris Thompson, Fournette was faded and cut by the Jaguars and prevented him from getting ranked as RB1. He posted RB1 and mid RB2 games when Ronald Jones went on the covid record during the most crucial phase of the fantasy season which was weeks 15 and 16.
Fournette can be efficient and productive if given reasonable space.
Wide receiver hits and misses
The rookies have made the wide receiver a big hit in NFL 2020. All the rookies have played really well and proved themselves talented and dedicated towards the game. Although the community didn't treat them as they were required to be treated yet their performance made a huge impact in the game. Justin Jefferson who didn't have a real role to begin the season, CeeDee Lamb was drafted in the team having Amari Cooper, Tee Higgins and Chase Claypool were behind Tyler Boyd and Diontay Johnson respectively. Despite the fact of not getting enough roles, they played football very well.
Diontae Johnson is one of the finest wide receivers who has already performed incredibly in NFL history. He finished as WR18 even after leaving the game early due to some injuries.
Chris Godwin, Stefon Diggs, and D.J. Chark(JAX) were considered as wide receiver misses. Godwin was rated high and was not the best choice as a wide receiver. He was priced at WR6 but finished as WR21 and missed four matches while Diggs is the biggest miss of 2020. He never lives to expectation and is overblown. He even changed teams to join quarterbacks.
His ADP fell outside the top 24 wide receivers in 2016. He could have been a great shot in the sixth round based on upside alone. Chark was drafted ahead of Diggs. He was chosen over D.K. Metcalf, Calvin Ridley, and A.J Brown which seems to be bad practice.
Wrapping up
What's done is done. New NFL will bring new opportunities and enjoyment .2020 NFL has been interesting and many lessons can be learned using which one can plan for the next NFL. The results, theory applied, strategy decided, all of these somewhere teaches us what to do next time and what not. Using the right learnings is what is required at the end of the day