Football is one of the toughest sports that only allow a professional player to compete in any international competition. However, in today's time, football hasn't just remained a game that is played and practiced with all those traditional methods.&nbspAmerican football has broadened its scope and now players surprise people with their enhanced skills.
Therefore, one on one football training is also an advanced method of training. Because this training method is one of the most effective ways that help players to individually learn a variety of skills, and each drawback of a player becomes easy to configure through this mode of training.
Today, one-on-one training has become the first choice of player's busy parents and no doubt why it is becoming the much-preferred mode of practice. There's nothing that could bring an advanced level of permanency in a player's performance.
But thanks to one-on-one coaching, because the smallest things become easy to pinpoint, that improves the performance of a player.
So let's take a look, what are the benefits of one on one football training with the below 6 points
1. Learn the basics
Not every child is the same, or every adult player does not play with the same skills. Therefore, when it comes to providing basic football training to children, some children quickly learn the essential aspects of football training, while other children take extra time.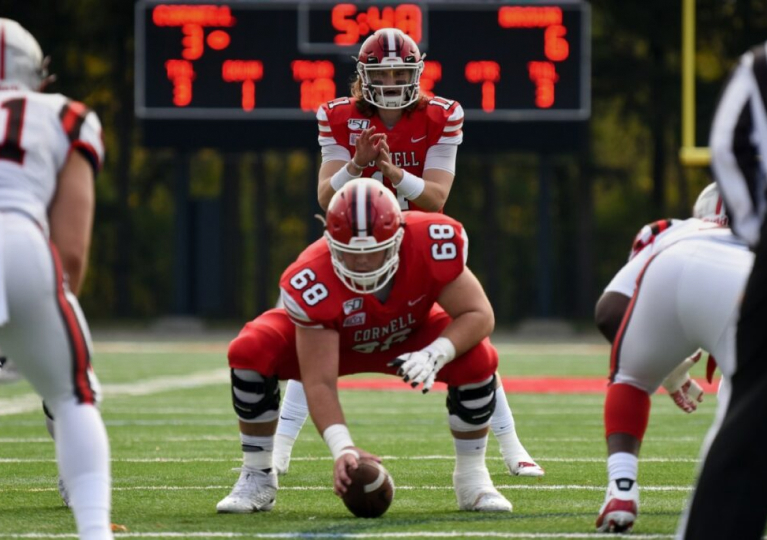 Therefore, the purpose of one-on-one football training helps a child by providing a nutritious environment in which they can quickly learn the basics of playing football because these basics are the foundation for a novice player to become a professional football player.
If someone isn't proficient at learning these basic things, then later he or she wouldn't be able to advance their skills. However, now it is an era of fierce competition. If minor to minor things aren't kept in mind, then a player wouldn't be able to give a fierce competition.
Therefore, one-on-one training focuses on preparing a child from the beginning, in which he highlights his skills.
2. Specific attention to each player
Through one-on-one training or individual football training, the coach focuses on each player individually. Whereas in this mode of training, the coach notes down each drawback and tries to make it clear to the player. The coach of the team, rather than focusing on group training, focuses on individual skills that help in a novice player's advancement.
According to researchers, through this, a player's drawback becomes easy to correct through reconsolidation, which is a process whereby existing memories are modified with new knowledge that corrects a player's performance. In making this process active for a player, one on one training is the best option.
Although it happens in usual training that players are suggested to defeat the opposite team simultaneously, players practice in groups, which isn't an accurate method. For instance, during a match, a team acts like a machine, and therefore it requires from each part (individual) to give its best.
So that the skill of each person can advance the strength of the whole team, and with the consequence, it can give them the winning result. Therefore, one-on-one training for this purpose efficiently pays special attention to each player that is necessary to build a strong football team.
3. Social and Psychological Development
It is also an additional main benefit of one-on-one training that it initiates a child's social and psychological development. Consequently, a child adapts all those things that later can help him to become a specialized football player.
Players are challenged in 1-on-1 training so that they can perform adequately and consistently. As a result, it also helps a coach to pinpoint the mistakes that the player has made, and thus, the football trainer tries to correct all those mistakes.
Ultimately, this method of training in each session helps in the encouragement of the player. Consequently, this allows players to take their responsibilities seriously that later leads to a player's progression.
4. A Balanced mode of training
In most of the football training, a busy schedule can be a challenging thing. Therefore, it automatically becomes the primary football training benefit of one-on-one training in which a person not only learns vital points, but permanency comes in its practice.
Since in one-on-one training, a coach only focuses on an individual player, so if because of some reasons practices are delayed or stopped, then an option is still available to the player, through which training can be started again.
However, this also becomes beneficial for busy parents to book a coach, especially in such situations if their child has competition and they want exceptional recovery of training. Because in one-on-one training, booking a coach for some slots of time helps a child to rewind all those essential aspects of football strategies that allow him to gain victory in a football match. Parents can book coaches with the help of athlete connect app.
Also, there is an additional benefit from the list of football training advantages, because you are not required to carry all those necessary football equipment and travel far. For a reason, as in one-on-one training, a coach brings his equipment on his own. So overall, altogether, this mode of training is completely a flexible method.
5. Longer impact
This mode of football training contributes a more prolonged influence over a player's performance because permanency comes in the training session of this one-on-one training. Consequently, a player becomes more proficient at remembering all those things that are essential to remember while playing the game.
Like, these are some focal points that a player needs to remember.
Strength
Speed
Confidence
Skill Challenges
RPO
Fitness
Finishing
Personal development plan
Goal Setting
Ball Mastery Skills
Overall technical ability
1st touch
Position example- Defender, Striker, Midfielder, Winger.
In most of the cases, players forget all these essential things in the meantime when all these key points become necessary to bring into action. So through one-on-one football training skills, all these essential things are solidly put into the mind of a player. Resulting in a player smoothly plays his game without any obstacle and any fault.
However, this may only be possible in one-on-one football coach training instead of all those traditional group training methods. Because in those training methods, a player's personnel skills are underestimated, so when match time arrives, it becomes difficult for the player to perform at his best.
6. Practice makes perfect
Practice increases neural activity that causes the growth of Myelin. It is an insulating layer or sheath that forms around nerves that helps children to store information. During childhood, a lot of myelination occurs naturally, as Kids are full of myelin-producing machines. Therefore, soaking up valuable knowledge in this age can later help them to become perfect.
As we get older, we can continue to produce more myelin onto our axons, but it happens at a slower rate and requires more effort.
Although there are a lot of novice players, they continuously repeat some frequent mistakes that aren't good for them if he or she wants to become a professional player. Besides, in group training, a coach can't focus on a specific player if he has been continuously making a mistake.
But in one-on-one training, it is the main advantage that through this best football training method, one can detect the drawbacks left in a child. So even if a child is making any particular mistakes, then his that negative point is noted down by a coach.
Simultaneously a coach will then focus upon these mistakes of a player and bring repetition in practice through specialized football training for kids, and he continues this training until all these mistakes are not turn into perfections. So these minor to minor things initiate a step that leads to the progression of a player.
Final thoughts
In the end, I can only say, if you are genuinely a dedicated player or want to become a professional level player. Then no doubt that only your hard practices will help you to become a renowned football player. But, you must note down your every mistake that can also come to be a drawback of you that can also lead to your defeat in the match.
Ultimately, if you are serious about football sport and you want to become acquainted with your mistakes that you usually make while playing. Then one-on-one training is the best mode of exercise that can help you to become a pro-level player.