Fantasy football is a whole lot of fun and serves as a luring motive to keep you indulged in the game, if not as a player then as a fantasy player. Stakes are sometimes high as anything in fantasy football and the winner is decided by the slightest of the margins, and for more information, you can visit our other BLOGS.
For some, playing fantasy football is about money and some people are really into the art of making money in fantasy football. For some, it's all about having some bragging rights over their peers and family. It's quite exciting to beat your friends with your fantasy team that you have created by putting every ounce of knowledge you got.
Today we will look to explore the various leagues up for grabs for fantasy players to showcase their talent. Choosing the most appropriate league is the most critical and challenging part because each league has different requirements for team selection and the level of risk a player is willing to take. This also depends on the risk to reward ratio. I'll keep chipping in with some cool stats during the description but for now, let's move on to our section in focus.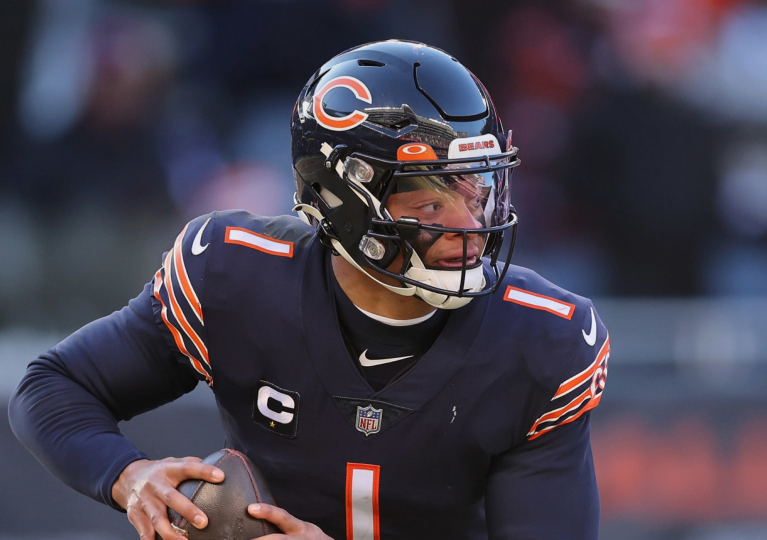 Let's start with the types of leagues available in
fantasy football:
Redraft leagues: this is more like a one-season commitment, whatever you select is valid for the duration of the season, and the next season you start everything from scratch.
In Roaster leagues you are allowed to manage your roaster during the season, you can add/ drop players you wish to. You will have to match up against some other owner each week and the winner is decided based on the best records.
Auction leagues: A tempting concept I must say, where your money management skills will come into play. Each owner will get a predefined amount in his purse to bid on players he/she wishes to add to his roster. It solely depends on the owner to choose the players he wants to bid on.
However, there's a catch, it's obvious that everyone will run frantically after the popular players and their bids will therefore score high.
An owner needs to be mindful that he needs to complete his roaster as well and not just end up picking 2-3 big names and running out of money to bid. This is where money management and planning will flaunt its essence.
Keeper leagues: Keeper leagues is a maxed-out version of Redraft leagues. The innovation was brought about to carry forward the interest of the owners to the next season.
The concept of these leagues allows you to retain some selected players for the next season. The number of players that can be retained depends upon the leagues, league members, and the commissioner. Though the number is subject to a great deal of variability, it generally is between 2-4. It is safe to say that you can "Keep" 2-4 players from the ongoing season in your roster for the next season.
Dynasty leagues: you need to have a long-term perspective if you are planning to play dynasty leagues. Dynasty leagues are advanced versions of Keeper leagues where you can retain all or maximum of the players on your roasters for the seasons to come.
Your aim should be for long-term team success, for that you must select players on your roster that in your opinion will give you overwhelming results in the long run. You are always free to drop or trade a player from your roaster anytime you wish to.
Daily Fantasy Football Leagues:
A revolutionary concept that is on the rise in the past few years. Daily fantasy football leagues are getting really popular among the players especially among the people of lower age groups. Daily fantasy football allows you to join short-term contests that you can play with your family or friends.
It's pretty much similar to seasonal leagues, except for the fact that you can change or alter your roaster for each contest.
Daily fantasy sport allows you to compete among a closed group of people generally your family or friends, it doesn't have the option to compete with random people over the internet.
The biggest advantage of these leagues is that it allows you to have exhaustive knowledge about a matchup and then create your roaster keeping in mind the playing combinations and injury updates. Major companies like Yahoo, FanDuel, and DraftKings all are organizing Daily Fantasy Football Leagues.
Playoffs leagues: regular season leagues as the name suggests are only meant for the regular season of the NFL and are closed a week or two ahead of the close of the regular season. With regular season leagues, you don't get to play the playoffs matchups, this is a serious jolt to the excitement of hardcore football fantasy fans. To overcome this shortcoming, playoff leagues are invented which allows an owner to compete in playoffs matchups as well.
In the Playoff fantasy league, your sim should have a points advantage over your opponent that you can avail yourself of by choosing the right mix of players in your roster.
Why are Playoff leagues considered challenging?
Since in most cases, you don't get to alter your roaster draft anytime during the mid-season, and you know that the competition will continue even in the playoffs. In such a case you will have to pick such players that in your opinion not only will perform well in the regular season but will proceed to the playoffs as well.
Because if the players selected by you are unable to proceed to the playoffs then your fate in the league is jeopardized.
Free fantasy football leagues:
Quite evident from the name that these leagues are free for anyone who wishes to join them. One doesn't need to pay a single penny to be a part of such free leagues, but at the same time, you don't bring back a penny either from such leagues.
Free leagues are the best measure to attain some bragging rights over your friends and family members. Moreover, they aren't as addictive as their paid counterparts.
However, there's one shortcoming with free leagues, that people tend to lose interest in them very easily because there is as such no real motivation to play them.
Money leagues: when the stakes are high and you potentially have staked something out of your pocket, interest is bound to be on an all-time high. You will have the option of joining money leagues that have an entry fee ranging from a couple of dollars to thousands of dollars.
The number of members of the leagues is also variable, the more the number of members the less the chances of running away with the league as a winner, and hence the greater the monetary compensation on winning.
In online money leagues, the entry fees taken from each owner on participation are held in escrow and are distributed among the winners in the predefined ratio.
Now when you have most of the insights of the variety of leagues available for you to flaunt your skills and bring some dollars to the credit side of your bank account, here's a pro tip for you:
Though there can be 'n' number of permutations and combinations for a roaster configuration, and you cannot simply disregard the case of any roaster combination, the below-mentioned configuration is quite popular among the ace players of the game.
As you know you need to select 9 players in your roaster, you can follow this pattern of selection:
The classic roaster combination
Quarterback-1
Running Backs-2
Wide Receivers-3
Tight End-1
Kicker-1
Defense/Special Teams-1
Go on then! You are all set to make an impression on the fantasy football world, do tell us about your experience of the fantasy world in the comments section below.