Fantasy football fever has gone airborne, the number of new players showing their love for fantasy football is growing exponentially. With so many options available for fantasy players to apply their knowledge, and a tinge of luck to add to the credit side of their wallet, we can expect fantasy football to flourish like anything in the days to come.
Today we will look to explore the X- the factor of fantasy football which kicks in with excitement and thrill even before the actual action starts. Yes, In this Blog we are talking about Auction Leagues. We will look to differentiate between a typical draft that most people are acquainted with and an auction. Then we will learn how to be a pro at picking players at the auction and form a robust roaster that will win you grands.
What exactly is an Auction league?
Auction league is distinct from any other league but there only up to the point when the initial roster is put together, after that it's like any other league. So in a nutshell the root difference between an auction league and a normal league will cease to exist even before the playing season goes underway.
In auction leagues, auctions are held where fantasy gamers are allowed to bid for the players of their choice. Nomination and bidding is the pivotal point of auction leagues, this is what ignites excitement in fantasy gamers, they are allowed to be a part of virtual auctions and bid for their favorite players.
Auctions can be organized by hiring designated auctioneers or with automated auction clients on any of your favorite league hosting sites. The latter one is a far more convenient and widely used method.
What makes Auction leagues differ from normal leagues?
Auction leagues are all about improvisations on the run, you need not worry about missing out on a certain player, because you always have the option to bag any player on the nominated list.
Coming up with a pre-auction plan and executing it is feasible in auction leagues.
For example, you might want to spare a considerable chunk of your purse, maybe 25-30% on the best RB1 player on the nominated list. You might want to grab multiple players with decent skills rather than running frantically after the sought-after players, and for more information, u can check out our other BLOGS.
It's totally upon you to pick the player who fits your plans and budget in tandem.
The auction process:
All the pre-auction strategies will come down to successfully implementing them in the auction. All teams take part in the bidding process where they place their bids on the nominated players and the team making the highest bid adds the player to his roster.
For a team, the auction will continue till the team fills its entire roster along with the bench spots. For a team, the auction might end long before it comes to an end if the team has got his roaster right.
Each team is allotted a predefined budget out of which it is allowed to place bids on players which they are willing to add to their roster. Say 500$ to each team, now it's up to the team's strategies how they utilize their budget to the fullest. Every team will be allowed a fair chance to place their respective bids and the highest bid will take the player. This process will continue until each team is done with filling their respective roasters.
Strategies that will help you ace the auctions: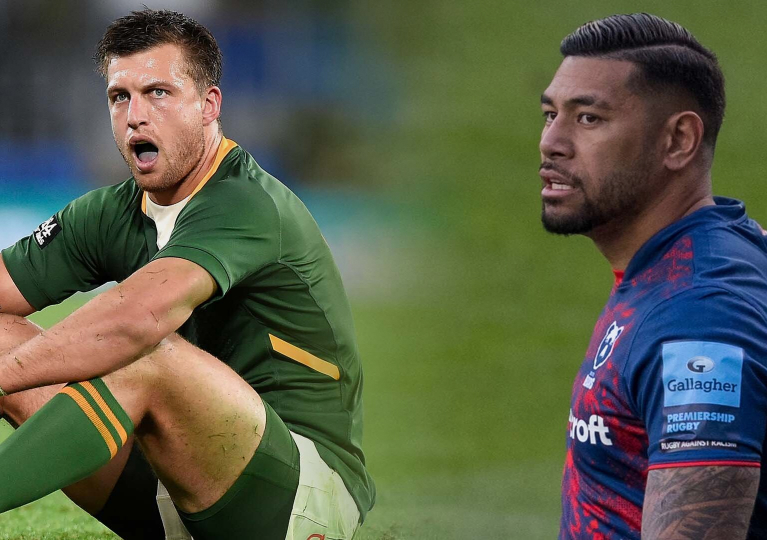 Auction is all about strategies, nobody wants to get strangled in bidding wars and end up either expending too much or not getting the desired roaster. Both the cases are unfavorable and teams would like to avoid them, for that you will need to ponder over the below-mentioned strategies.
Patience is the key:
Auction fever can kick in some real hard! You might get swayed away in emotions especially at the beginning of the auction. You might want to place your bids on every player that comes forbidding, but that's not rational. You cannot haphazardly bid on any player and end up spending up more than what you planned.
You need to be mindful of your remaining budget and most importantly the players on your picklist which you have prepared before the auction.
Wait for your players to get listed and then engage in bidding wars. But if the bids are going way too higher than what you planned, then back off in such cases. Try picking up a backup option. Sometimes sleeper picks are put early on the bidding table and they suck out all the money from bidders leaving them with the little purse to battle it out for premium picks.
Put players in the nomination list whom you think others will go after:
One man's loss is another man's gain, right? Nominating a player who according to you is expected to cause a bidding war will deplete the purse of your opponents. This will make you easily bag your preferred picks in the later stages of the auction when you will have the Luxury of a decent budget.
This technique can be tried with high-end players who cost heavy bucks. At the same time, you must hope that someone should not nominate the players you want early in the auction.
Strictly don't bid on players you don't want:
Sometimes being over smart takes a heavy toll. Bidding on players just for the sake of increasing the price of players whom you don't wish to add to your roaster is a bad move. One might argue that by doing so you can make others pay more than what they would have otherwise, but what if everyone backs out from bidding and you have the winning bid.
You will end up being a fool in this situation, you will have a player you never wanted to have in the first place, secondly, he will occupy the space for a preferred player, thirdly you will lose upon the all-important budget.
So the most ideal scenario is staying away from the bidding for the players who you haven't shortlisted to bid upon and whom you don't see as a part of your roaster.
The longer you wait to add a Quarterback the better it will be for you:
No matter when they are nominated players like Russell Wilson and Lamar Jackson will bag huge dollars given their dominance in the football field. Still, you can wait for the last 2 or three quarterbacks in the list and can bid on them. Most likely you will get them at cheap rates because at this point of auction everyone must have picked their quarterbacks.
This will make available to you some added budget to pay for other players you are rating highly for the season.
Don't fill your roaster while you still have money left:
This again comes down to planning but having said that you cannot plan everything before the auction. You never know how things roll out in the auction. Suppose you have saved some bucks by picking an average kicker, then you can use that margin to bid in volumes for the quarterback of your choice.
When during the auction you start to develop the feeling that you have almost got your desired roaster, you can bid aggressively on talented picks from the remaining lot. Go all out for the players you think can add the cherry to your roaster. It's always better to come back with empty pockets than to be short of talent in your roaster.
Defenses or kickers are not worth spending top money:
It's least advisable to engage in bidding wars for defense or a kicker. You are advised to not engage in the bidding for a kicker until the last or the penultimate round. First fill-up the crucial position in your roaster then looks for defense or a kicker out of the balance remaining.
These are the least important positions in the game hence it is advised not to get trapped in bidding wars for them early in the auction.
Acing the auction is something you won't achieve in a day, to start off, this guide will help you, but you will get the real flavor of an auction when you participate in one.