Right at the beginning of a new season, football players begin setting goals: "This time, I'm going to make the varsity". "I'm going to score the touchdown in every game". "I will kick a field goal in the very first game." "I am going to score double the number of touchdowns I scored last season." "I am going to impress the football coach this season."
Call them dreams, goals, objectives, targets or expectations – they're double-edged swords for football players. Use them properly and you can cut through the confusion, fire up your energy levels, and manifest your dreams.
However, when your goal-setting goes wrong, you hold on to unrealistic expectations or you bring them to your conscious mind at the wrong hour, your own objectives and expectations can pull you down. You may find yourself so entangled in a web of fear and anxiety that you perform much below your potential. A personal football coach can certainly guide you on how to stay out of such a web that chokes players during the game.
Objectives & Expectations: The Basics
First things first, let's understand the basics.
Even though literal meanings of goals/objectives and expectations are slightly different, both of these are related to the 'outcome.' They are set in the 'future.' Both objectives and expectations define what you want to achieve by the end of a season or game.
Objectives & Expectations: Dos for Football Players
When you have objectives and expectations for yourself, you're basically setting a desired standard of performance. Set a high standard and you're more likely to train harder. Your objectives and expectations provide you with a 'target' to aim for.
Do set realistic objectives and expectations. Yes, you should aim high but that doesn't mean setting unrealistic goals. Talk to your personal football coach and ask him what type of goals you should consider for an upcoming match or a season.
Do let your objectives and expectations turn into a subconscious guidance system that turns you into a better football player. This guidance system should direct your daily training efforts.
Do set goals and expectations that inspire you to move in a targeted direction, even when you are distracted, injured or sidelined in the team. Your personal goals should be worthy enough to make you train hard with a performance trainer and inculcate discipline in the daily routine.
Do set goals and expectations that are entirely your own. You can always discuss such things with your parents, friends, and a private football coach. But if you borrow (or if you've been forced to do so) goals from others, you're likely to 'give up' when the going gets tough.
Objectives & Expectations: Don'ts for Football Players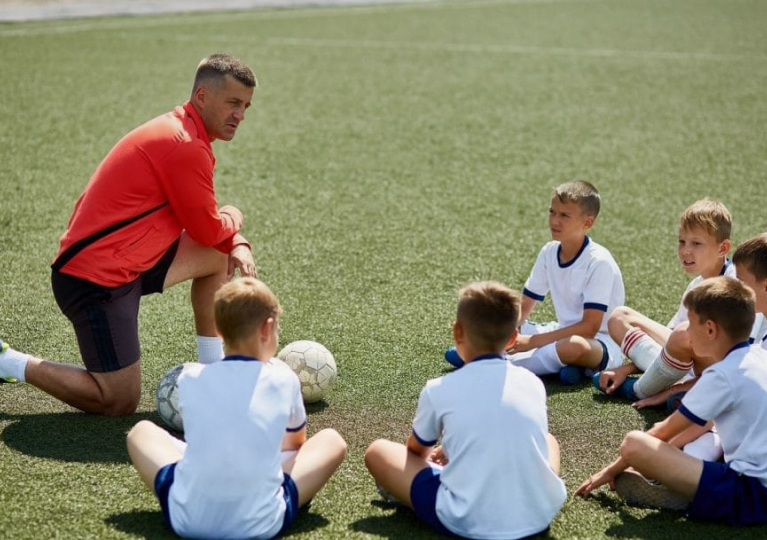 An experienced football coach would always tell you that your objectives and expectations are parts of practice and not competition.
Do not think about your goals and expectations when you compete. When you start focusing on the outcome or how you must beat this opponent, you're likely to get nervous or deviate from what you should actually be doing to perform to your true potential.
Do not let your objectives and expectations make you think too much about winning the game. If you want to win, you shouldn't be thinking about 'winning' or 'losing.' You should just concentrate on your play. If you want to beat your opponent, you should banish thoughts of him from your mind and instead focus on yourself.
If you've written your goals and expectations on a piece of paper, do not look at it until the season is over. Take a good look at it a few days before the season begins and put it in a drawer.