The game in which the slightest of the mistake from a player during the run time of a game might cost his team the entire match, you would certainly want to get associated with a football trainer in Dallas. A football trainer will help you achieve the best version of yourself. Skill is something which no doubt can be developed by an individual on his own, but that would take more time taking because as an upcoming athlete you don't exactly know the path to tread upon to develop the desired skill set.
A football coach always knows the training program that is in the best interest of the athlete, and a trainer develops a dedicated training program after assessing the capabilities of the individual athlete.
Here we are presenting a list of the best football trainers Dallas, receiving training from whom you can bring the best in your game. Though there are plenty of options available as far as football coach Dallas is concerned, we have done all the backend work and made a list of the best in the business.
1. Bryce Merckling: Bryce holds a track record of training quarterbacks for over a decade. The athletes trained y him not only play for High School Football teams but also have represented NFL teams.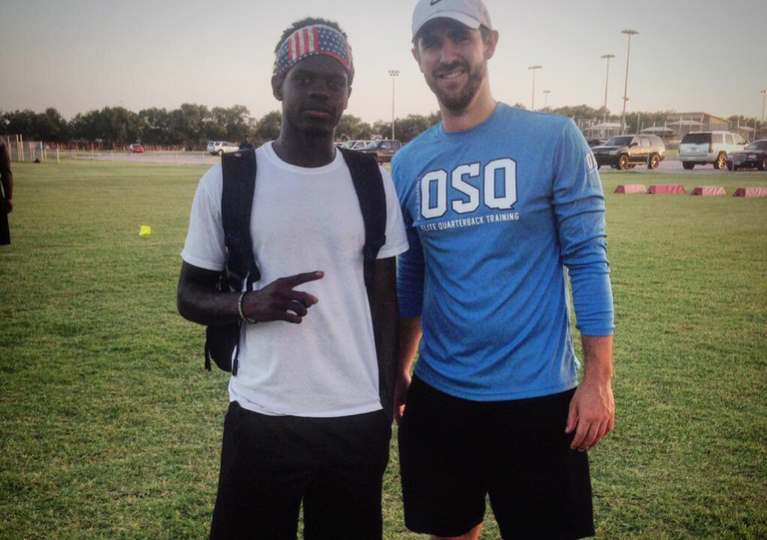 Experience: Bryce has 10+ years of coaching experience serving as a football coach Dallas. He has trained over 50 quarterbacks to date. Also has the knowledge of coaching 7 on 7 teams.
Specialization: He only focuses on the position of quarterbacks which is indeed the most pivotal player in the team. He works on the throwing, footwork skill of the athlete.
Training Location:

Caruth Park, 7801 Hillcrest Avenue, Dallas, TX
Crowley Park, Richardson, TX
Shawnee Trail Sports Complex, 6501 Hillcrest Rd, Frisco, TX
2 Jeremy Gray: Jeremy is a former NFL scout and you cannot ask for a more experienced person to train you. He has also served as the Minnesota Vikings Player Personnel Assistant for a season.
Experience: Jeremy has 10 years of experience training athletes ranging from college football to the NFL. To date, he has mentored 2 All-ACC players and 3 NFL players as well.
Specialization: Jeremy provides his coaching tips for a wide range of positions including Wide Receiver, Tight End, Running Back, Linebacker, Defensive Line, and Defensive Back.
Training Location:
Dallas, TX
McKinney, TX
Frisco, TX
3. Craig B: He has 15 years of experience playing as a college football player. As a football coach Dallas his focus is on polishing skills, and development of speed and agility.
Experience: He has an experience of 3 years training as a football coach Dallas. During this time he was also associated with NFL Cowboy Player Kenny Wheaton.
Specialization: There are quite a lot of positions he trains for. They are Wide Receiver, Tight End, Running Back, Quarterback, Offensive Line, Linebacker, Defensive Line, and Defensive Back.
Training location: Craig is willing to travel up to 50 miles to train athletes at his location.
Burleson Park, Dallas, TX
Preston Hollow Park, 9000 Thackery St, Dallas, TX
4. Courtney O: Courtney has trained High school football and college football players in the past. Courtney was fortunate enough to do an internship with the Stephenville high school football team in 2013. He trained a buffalo bill practice squad player in 2014.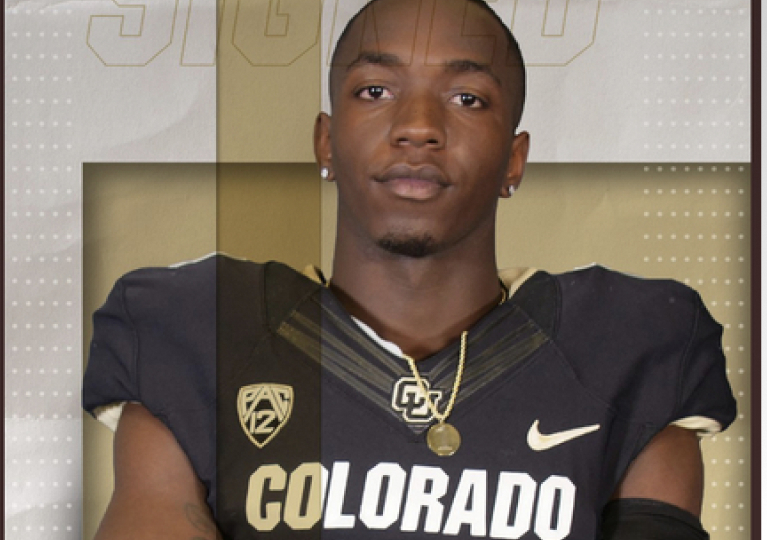 Experience: Courtney has 3 years of coaching experience in which he has trained athletes from all age groups, ranging from complete amateurs to professionals.
Specialization: Wide Receiver, Running Back and Defensive Back are the positions Courtney trains for. He also trains for special teams.
Training Location:
Kennedale High School, 901 Wildcat Way, Kennedale, TX.
James Martin High School, 4501 West Pleasant Ridge Road, Arlington, TX
5. Slade M: He played as a receiver during his high school at Fort Worth Christian. He holds the track record of training several quarterbacks and receivers that went on to be awarded All-State Honors.
Experience: 20 years of experience is what Slade carries with him as a football coach Dallas. In this tenure, he has trained athletes of all age groups.
Specialization: Though someone with 20 years of experience is expected to have deep knowledge of the game and can almost train for any position, Slade trains for Defensive Back, Linebacker, Quarterback, Running Back, Tight End, and Wide Receivers.
Training Location

Dallas Love Field Airport, 8008 Herb Kelleher Way, Dallas, TX
75039, Irving, TX
6. JaCorey Shepherd: He has been an all-state receiver during his High school football days. He is currently in his third year of NFL.
Experience: Though Jacorey doesn't have any experience as a football coaching, still he has loads of experience playing at each level. He can share his insights which he has learned while playing.
Specialization: He can train for the American Football positions of Tight End, Running Back, Linebacker, Wide Receiver, and Defensive Back.
Training Location:

423 Singleton Boulevard, Dallas, TX
Rockwall, TX
7. James B: Currently James works as an Offensive Coordinator, Offensive Line Coach, and QB Coach at John Paul II. To mark his coaching history he has worked with 12 linemen who went on to play college football and an NFL player as well.
Experience: James has a total of 16 years of training experience. Out of those 16 years he served as an offensive coordinator, for 10 years, and for the rest 6 years, he served as a head coach.
Specialization: James focuses on the skills like Blocking, Hand Placement, and Footwork that are of utmost importance for Offensive Line players.
Training Location:

Cistercian Preparatory School, 3660 Cistercian Rd, Irving, TX.
8. Don EK: He is a USA Football "Heads Up" Level 1 Certified Coach and also holds NESTA Certifications as a trainer. He had the privilege of playing with the Green Bay Packers.
Experience: Don has been imparting his training to athletes of all age groups from the past 28 years.
Specialization: Don trains for almost every position in American Football but the major ones are: Tight End, Offensive Line, Defensive Line, Wide Receiver, Running Back, Quarterback, and Defensive Back.
Training Location:

David W. Carter High School, Dallas, TX
Waxahachie Sports Complex, Waxahachie, TX
D A Hulcy Middle School, Dallas, TX
D'Juan W: He runs a fitness company of his own and is a certified Nike Master trainer. He has played in the college football team as a wide receiver for 4 years with Oklahoma State University.
Experience: He has been training middle school, high school, and college athletes for 16 years.
Specialization: He specializes in training wide receivers, but is open for coaching for any position, banking on his intensive knowledge of the game.
Training location: D'Juan can travel up to 10 miles to provide coaching at the athlete's location.

SandersFit Performance Center, 1409 S Lamar St, Dallas, TX
Argyle, TX
Derek H: Derek has the experience of playing in the NFL, National Football League Europe, and Canadian Football League. He is also certified under the NFL Heads Up Program.
Experience: He has been training middle school, high school, and college football athletes for the past 10 years.
Specialization: He can train for the positions of Defensive Back, Defensive Line, Linebacker, Offensive Line, Quarterback, Tight End, Wide Receiver as a football trainer Dallas.
Training Location:
Suncreek Park, Plano, TX
Nelson Middle School, 10100 Independence Pkwy, Frisco, TX
Al Ruschhaupt Soccer Complex, 1986 Park View Ave, McKinney, TX
Here is the list of best "Football Trainers in Arlington, Tx"