Football is a well-known and well-appreciated sport. Apart from that, it is not only a sport, but it is also an exercise that helps in the development of children. However, it is normal that if you have some dreams with your child as well since when he was born in your family, you were dreaming of many things about his future.
There is nothing wrong if you are guiding your child to succeed in his life, and you have started preparing him since childhood. But now, this is an era of stiff competition, so it is beneficial if you have prepared him for future American football game ahead of time.
Although, only your pieces of training wouldn't be helping him out to become a professional-level football player. If he has grown up and he needs additional practices, then now you should focus on his training in which he could learn exceptional skills of playing football.
The role of parents in helping their child from a novice to become a pro football player

There are many parents among you who are very devoted to playing a football game and also want their child to become professional in it and get involved in playing international matches.
After all, you are their parents, and if you are initiating a step for his career towards becoming an international football player, then you are his teacher as well.
And therefore, a lot of famous American football player's parents set an example of why parents are essential towards the growth of their child from a novice football player to a professional level football player.
Some focal points, if you're initiating your child's football training:
Remember one thing, if you are the one who's commencing the football training of your child, then remember a few things. Because these critical points have some essential aspects behind them.
Since childhood, develop a passion for children towards the game of football.
Analyze Your Child
In between the age of 3 to 5 years, usually kids' starts to jump and run, so that means the time of their football training has begun. Since it is their development age, so giving a ball will help them to create a sharp vision that will later help them to make a firm grip on the football.
It is seen in many professional players that their childhood habits later changed their destiny. Because in this way, you give rise to the sense of interest in your child's mind towards a particular thing. So if you are giving a ball to your child for play, then it is possible that your child finds himself engaging with it.
Size of the Ball
It is best to exercise the suitable size of the ball that helps the kids to become skilled and build up the game efficiently and smoothly. Therefore, before joining the team of famous American football players, let your child figure out the ball.
For kids that are under eight years old, it is recommended to practice with size three balls, whereas kids that are 8 to 12 years old, it is advised to practice with volume 4. And at last, if he has reached at the age of 12, then you can start his practice with size five, which is used in international football games worldwide.
Keep the Competitiveness Minimal in the Younger Age
Initially, let your child be the winner, encourage him that he wins and make things simple for him. Once you have managed to instill confidence in them, then start playing with his emotions, now you beat him in the game until a feeling arises deep in his heart to win.
Resulting in an eagerness will arise inside him, which will make him one day not only defeat you, but he will be ready to conquer any contestant in the world.
Focus on the Skills, Not on the Score
Keep the thing in mind, never let it feel your child that if he's winning, he's an expert of football and no one can beat him. Indeed, it would help if you pointed out his minor to minor things that he did wrong while playing football. This will help your child in developing his skills so that he improves them more.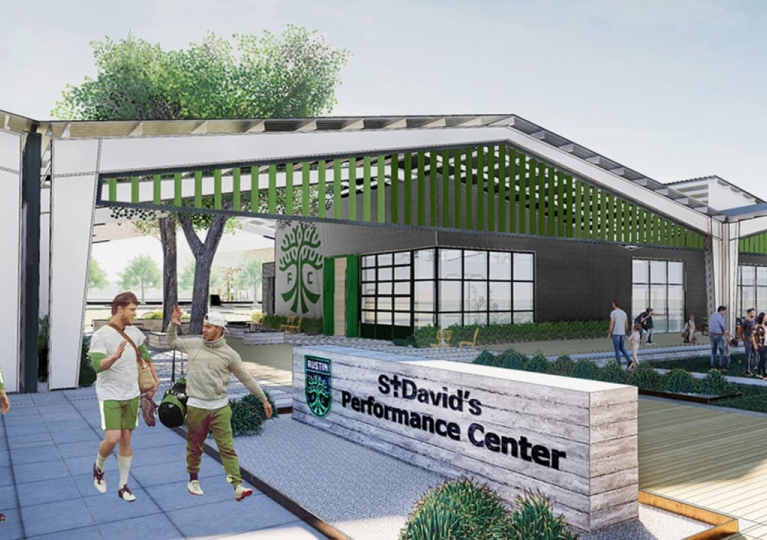 Choosing the Righ Academy
If you want to give some professional football coaching to your child, then you can also select some football schools, clubs or football academies for the first practice of your child. After that, you can send your child to some professional-level practices.
For finding the best academy, you can also try athlete connect app.
Balance Between His Training and Studies
So you need to pay special attention to him now because this is the time where either he can build his skills or half his strength. If his mind wanders at this stage of age, then later it can also create obstacles in his path.
That is why you must pay special attention to it, but if you put restrictions on him, then it is possible that he will become irritable instead of changing.
So finally the best way is, you show him the direction of studies, ask him to study at the time when he is free and balance the time of his education and training too.
Because an American football game isn't just a solid game-play, but the game also requires mental strength, and better than books, there can be nothing great to build up psychological potency.
Send your child to short term camps to polish up their talent
To start with, send your child for specialized training to a short-term football camp. Not only does this camp help your child learn how strong they are and how weak they are, but it is also the best place to become noticed by expert football coaches and mentors.
Well, some may say that for a new child trying to learn the basics of the game, this is too confusing. However, you know those novice children are much more flexible and adaptable than older children.
A young footballer tends to learn different styles of playing than an older adult. Numerous trainers can prepare the child with varying styles of play.
Therefore, it is recommended to expose your child to different coaches to help your child become a well-rounded player, not just a particular style of playing.
Send your child to a residential football academy
There has been an increase in the number of residential football academies throughout the last few decades that have been working towards fulfilling the dreams of aspiring footballers.
These academies are delivering the right assistance to young footballers that are providing advanced football strategy and built a stable career in the field of football.
If you want to learn football, then here is a list of famous universities that have the best records in the history of college football in America.
The University Of Notre Dame
Ohio State University
The University Of Texas
Louisiana State University
Research: How to Become a Professional Footballer?
Enlighten yourself and study how some football players became professional footballers and recorded themselves in American football history and are now renowned all over the world. Especially, you must read the journey of professional footballers.
Such as Angel Di Maria- at a time worked at a coal mine. Still, today he's one of the highest-paid football players. Luis Suarez didn't have money even to buy football shoes. Gabriel Jesus who even painted streets of Brazil to earn money.
Learning about them will not only encourage you to get an understanding of how they became a professional player but also motivate you to support your child and never quit your and their dreams.
There are also several ways to explore different ways to become a professional football player. Still, it is entirely up to you and your child's real dedication that can raise him from college football to international football.