Every football coach, whether new or experienced, should acknowledge that they are continuously learning and growing as a student of the game. However, there are common mistakes that private football coaches and team coaches make that can hinder the progress of their players. Here are five mistakes to avoid:
Mistake #1: Overworking Players 
While it's important to work hard in training, pushing players to the point of exhaustion is not beneficial. It can lead to injury and reduced performance. Additionally, it sends the wrong message that rest and recovery aren't important. Players need time to recover between plays and games to achieve long-term success.
Mistake #2: Focusing on Too Many Things at Once 
Coaches often want their players to improve in all aspects of the game, but focusing on too many training adaptations in a single session can be overwhelming. Coaches should concentrate on one skill or technique at a time.
Mistake #3: Spending Too Much Time on One Play 
Stopping play too often during practice to give feedback can take away from the players' enjoyment of the game and limit their exercise time. As a coach, try to keep feedback short and to the point so that players can stay engaged and active.
Mistake #4: Neglecting Fundamentals 
It's essential to teach young players the basics of the game before introducing more complex skills and plays. Coaches should prioritize teaching skills like tackling, catching, and blocking, which are essential for success in football.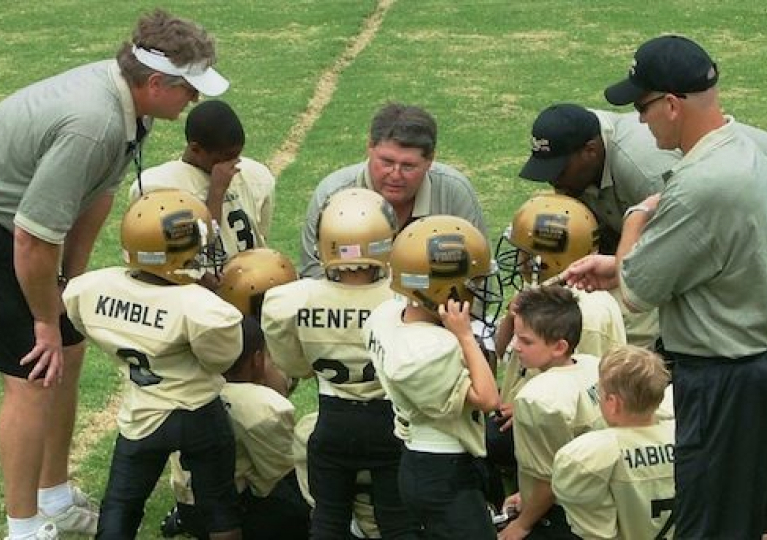 Mistake #5: Thinking You Know Everything 
Even the most experienced coach has something to learn. Rules and regulations change, and there is always room for improvement. Coaches should be open to learning new things and continually evolving their coaching methods.
Remember, coaching is an ongoing learning process, and these mistakes can be avoided with a focus on fundamentals, efficient training, and continuous learning.