Football coaching is not just determining success on the field. It is also not just about getting the player to do what he can do the best. It is about generating an undying spirit of success, confidence, and humility at the same time. It is about all-round development of the player, irrespective of the number of successes on the field. It is about consistency!! And this all that any football player needs to have and is looking for.
Various football players are practicing the game and have attained success, but a skilled Personal Football coach is the key to the road of undisputable success who unlocks gratification and glamour for the player.
Skilled Personal Football Coach Identifies Leadership qualities and Talent
All Football coaches can teach rules and give training, but only the skilled ones have the leadership qualities that will get you hooked to the game and motivate you to move on even when you want to give up. Football needs dedication, devotion, and time. All this can be taxing and a skilled Football coach will help you get through these times.
Aaron Charles Donald is a gift to the world of football by two such Football coaches. Donald, who is a native of Pittsburgh, belonged to a working family. His father ended his football career due to a fracture. He took to playing football quite early in life. His father Archie encouraged him to play. Donald admitted that he and his father used to get up at 4.30 am to workout at the basement gym. Later, the Rams signed him and he flourished thereafter.
Personal Football Trainer Hones Particular Game Skills-
Personal Football trainer teaches new technical skills required for the game but a skilled Personal Football coach hones those skills and develops the player's ability to play even better. This honing ability is the task of only a skilled Football coach. Although you have the talent, but it needs training. This can only be done by a Football coach who is capable of teaching people how to go about doing things.
Bill Belichick is the man who is quintessential of what skilled Football coaching could actually mean. Bill Belichick has 5 Super Bowl Wins, 7 AFC Championships. He is an undisputed Football coach of 2019.
Thomas Brady – One of the best players of the football today, has a record of working with the same team for the entire season. He owes his success to Greg Harden and Llyod Carr who have instilled pocket awareness, intelligence, and work success in him
Antonio Brown– Brown is a famous football star who was guided by the Central Michigan Football coaches during his college career. Zach Azzanni helped him cope up with the new college lifestyle and provided the right directions which helped him in making such a successful career.
Julio Jones– Jones is famous for his speed, size, strength, body control, leaping ability, and catching ability that had taken him far in the football sport. During the freshman season, he was guided by Nick Saban who is responsible for his such a great fan following.
Andrew Luck– Andrew has achieved a lot in his football career. He played with Football Indianapolis Colts all through his professional career. He was recruited by the head Football coach of Stanford, Jim Harbaugh
Personal Football Coaches Helps in Building Great Teams –
A skilled Football coach does focus on teamwork and team development. He struggles to keep a good team together and pays individual attention to each player. Performing this task needs balance and can be done only by somebody who maintains his cool and is patient. Raiders , gained momentum after John Earl Madden took over. Madden is the son of an auto mechanic in Minnesota and was a football star in high school. He is rated to be one of the best Football coaches that Oakland Raiders has ever had and has the youngest head Football coach of the club. He is still the greatest ambassador for the Raiders.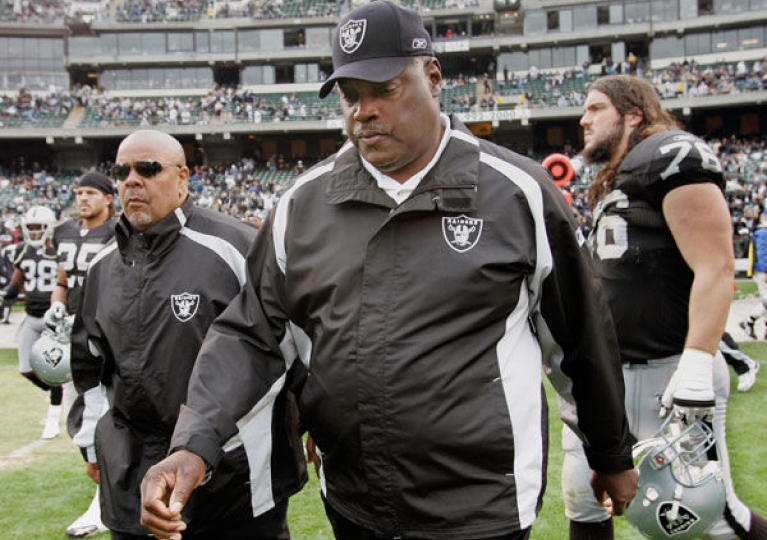 Personal Football Trainers Supports Players at an Individual Level –
A skilled Football coach also has the quality to develop special and personal relationships with his players. He is able to not only motivate them to play and win but he has the ability to make each player feel special. This enhances the hidden qualities of a player and turns him into a winner. True and talented Football coaches can think of and devise ways to do so. One of them is Tom Herman, and this is what he has to say-
"How do you motivate a human being to do things against his own nature?" Herman told the New York Times. "There are two things: love and fear. And to me, love wins every time."
Brian Orakpo is another Football star who owes his football career to his Football coach, Mack Brown who guided him while he was in the University of Texas. His incredible playing style earned him the title of Freshman All-America and Defensive freshman of the year which made his team win the fourth national championship. He is now providing Football coaching to many young players under his own camp to nurture their football skills and provide them a great platform.
Gives freedom to Grow- Keeps the Ego Far Behind-
It is only a polished Football coach who can create polished players. Football has inspired the youth of the entire world and football owes it to the likes of Brian Banks! This player from America is one of the richest football players in the world and has been a victim of a false sexual assault that could have devastated anybody. He was just sixteen when his classmate accused him of rape and almost destroyed his football career. He had to face five years in prison and five years of probation but came back on the field to play his favorite game.
In 2012, he was freed of his sex offender status and could join back sports again. It takes some grit to come back after such a struggle. Brian has now moved on to become a life Football coach for many others.
So the need to have a skilled Football coach is of utmost importance. Skilled Football coaches are not just guides that direct but they are the torch bearers who lead and grow with the players. They play the role of a motivator when one feels discouraged. They are like the Philosopher's stone who can turn talented players into champions.
One needs skilled Football coaches to understand the nuances of a game that has a fan following of millions, and so has to be often played under pressure.