Want to hire a personal trainer for football who can help you stay up to date with the football skills, but you have a doubt! Such as should I get a personal football trainer? Does spending money on a football coach is the right decision, and how much do they charge?
However, these are some usual questions that are probably arising in your mind. But there is a big difference between training my own and training by a personal trainer because personal trainer results can surprisingly correct your error and can upgrade you with perfection.
Remember! If you want to become a novice to a pro-level football player, then this article consists of something special for you.
Eights Reasons: Why you should hire Skilled Personal Trainer?
Personal Trainers provide accountability and motivation
The significant benefit of hiring personal trainers is that they are the root of motivation to fill inside you. It is only because of your trainers that you get precise attention over your skills, like what you should do and what not!
Rather than any other person, only your trainer can motivate you best because motivation is one of the essential things for any player that raises him to become a professional football player.
Although, in group training, your small mistakes are unnoticed that later turns into a drawback. But in personal training, your coach immediately points out that fault and encourages you how to rectify it?
Personal Trainers provide proficiency
An experienced, as well as good personal trainer closely, monitors your workouts to optimize the performance and reach the desired Location of muscles.
Your personal trainer carefully note-down your every error and corrects all minor mistakes that aren't good for sure. An only personal trainer can assure you how the smallest tweak of a particular exercise will impact the target muscle, and you can also analyze the difference. Although this is something that you never learn from watching videos or Television, NO! Indeed it is something that only you can learn from your Personal trainer.
A Personal trainer will push you just enough
A personal trainer trains you to the extent of what it is essential. But if like other players, you're also working hard until you're uncomfortable, and then you change your movement. Then it would help if you bring perfection in your exercises.
You need to find a personal trainer near me, definitely! Because through them you get to learn how to get outside the comfort zone, a good trainer is able to stop until discomfort or damage reaches in.
Expert Football trainers are mindful of other activities if you have trouble working with one or are wounded. Depending on your fitness level, a modified version of the exercise is a thing that is sometimes required. A good coach shapes a football skill expertly for you.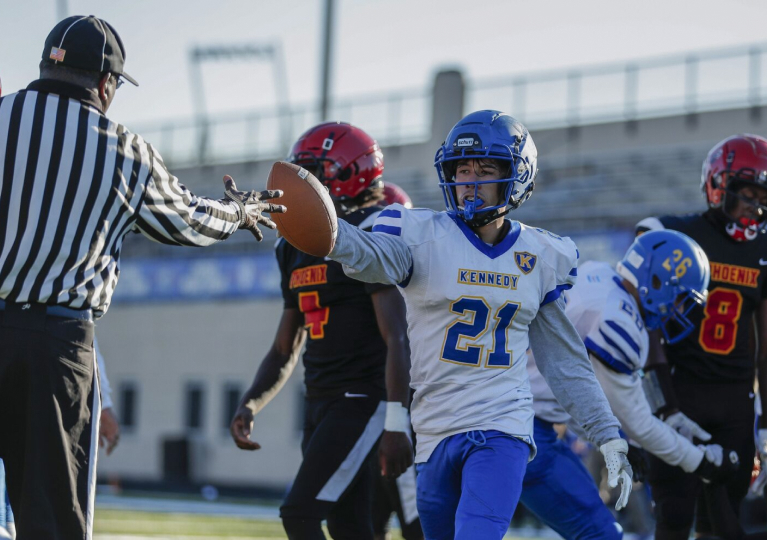 A Personal trainer helps you identify and reach goals
You can only set your goals, but without your coach, you can't achieve them. Because sometimes, you also break from your heart after losing a game, but it is just only a coach who encourages you.
In group training, your coach may ignore this point. But only a personal trainer can motivate you; thus, you become dedicated to achieving your goal.
A Personal trainer will personalize your workout
An only personal trainer can guide you on how to customize a routine to your goals, talents, and weaknesses. They are proficient at providing that level of training aerobic exercise system that helps you increase your stamina.
Do you know? Doing exercises incorrectly can also lead to an adverse impact on your body. So you should note down this point as well. Exercises also require some particular system and an essential flow, so that without any significant hurt on the body, it provides the best results.
So in this scenario, you can understand how trainers personalize training helps you gain fruitful results.
Reduce the possibility of injury
An injury can also destroy your entire training program and possibly cause so much alienation that you might lose dedication. A good trainer will actually help you do the right exercises so that you don't get injured.
Since you can also develop an imbalance with your body, personal training for football players can guide you well what running intervals you need to continue and at what time they need to be reduced. So automatically, the balancing of exercises reduces the risks for injury.
1-to-1 Football Coaching Ensures Dedicated Attention
For a new Football player, it's easy to get overlooked during group training. Since in those training a football trainer cannot spend time individually while teaching each player in a group setting. That's almost unlikely for the team coach. However, In personal training, the player is given particular attention by private Football coaching.
Football Playing Strategy by Private Coach
A private football coach will give you excellent training points in comparatively less time, and enable you to develop your results.
A personal football coach can also adjust the form of coaching, depending on your level of ability and design. So, if you still have doubt is a personal football trainer worth it? Then yes, definitely it is.
How much does a personal trainer for football cost in America?
There are more than 340,000 personal trainers that are certified in the United States and are also working professionals. This number has increased by 21.5% from 2012, which was around 267,000.
Personal trainers on average based costs around $40-$90 per hour in the USA and the cost is also constant in other parts of the world. Although, location, number of the sessions and length, and even the session type (personal training or group training) all affect the cost of a personal trainer on hiring. Apart from this, private quarterback final training costs may vary as well.
You can also take the help of an athlete connect app which is a USA based app that introduces you to your nearer football trainers, and you can check the biography location and cost of your hired coach through that app. Use this app and locate personal football training near me.
NFL player 'Jarvis Green' gives credits to their coach for their success
The importance of the coach in life is easily understood from the words of NFL Former Player, 'Jarvis Green'. Yes, he is a very self-disciplined guy, and for this, he always thanks his parents.
But the strong determination that came inside him, for this, he always represents his high-school coach behind it.
His coach helped him to learn a lot, whereas the physical endurance that he gained later enabled him to turn out to be a world-class professional athlete, and for this, he gives credits to the influence of Jason who is his twin brother.
Jarvis Green also says that until his middle school, his mother kept him out of the organized sports. Although, this was the time when the opportunity was almost left from their hands.
At that time, he started complaining there. During the drill, a thought came in his mind that discouraged him. It was that other people are doing great and he's not even doing good.
But his coach 'Coach Ronnie Rabilis' came to him and motivated with some lines that spread deep inside his heart. From that day, Jarvis Green set one motive in his mind and decided never to give up. So we can see how that day has changed his life.