No matter how many 'perfect tens' a shooter has achieved at the shooting range, what matters is how calm his rifle is in the shooting range of Olympics, where pressure is pelting on him.
Similarly, a Quarterback may possess the best of the skills, he may have practiced and polished those skills in the training ground for undying hours, but what will ultimately matter is how precisely he brings those skills into action in the real-game situation. Where pressure is always over your heads. A real game is a whole different scenario, we have seen players going numb in the playing ground. Players tend to succumb to loads of pressure they are subject to when they are subject to expectations from the team management and most importantly the fans.
Some shine bright like a pearl when subject to pressure and expectations while most succumb to it, today we'll bring those quarterbacks to the limelight who showed their mettle in crunch situations.
Criteria for Ranking the Quarterbacks:
We have taken two parameters, first, the passer rating under pressure, the second is completion percentage above expectation when subject to pressure.
Talking more about past ratings under pressure, 158.3 is taken as the perfect score, but that's for comparison only as nobody is that accurate to not commit even the slightest of the mistakes.
Hence anything above 100 is taken as a decent score. While the completion percentage above expectation when subject to pressure is the conversion rate. This is seen as the best indicator for the assessment of quarterbacks.
To become eligible for these rankings a Quarterback must have made a minimum of 250 pass attempts.
So here it is! List of the best Quarterbacks under pressure 2020 – 2021:
10. Daniel Jones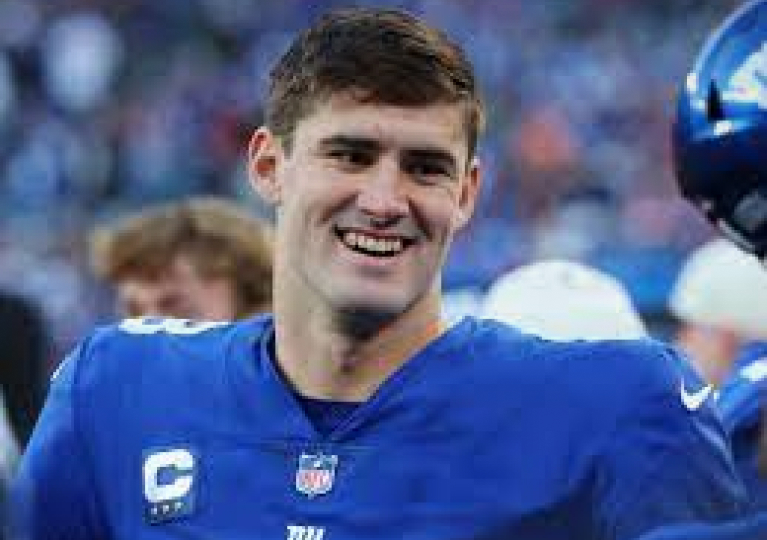 Team: New York Giants
Statistics:
73.3 passer rating,
+0.2% completion rate above expectation
Jones was a complete surprise package, came out of nowhere to play for the New York Giants. He was a first-year pro when he was spotted by the coach of the Giants. This was just the opportunity Jones was looking for, he made the most of it. He has rushed for about 1,000 passing yards and had an impressive completion rate of 53.1%.
Jones has faced the second-highest pressure situations in the league, 185 to be precise. If his passer ratings would have been slightly better he would have bagged a higher spot in this countdown. It will be interesting to see how he takes the 2020 – 2021 season.
9. Josh Allen
Team: Buffalo Bills
Statistics:
80 passer rating
-0.2% completion rate above expectation
Josh is the only player we have on this list who has a negative completion percentage. Though its marginal still remains negative. But his passer ratings are enough to book him a place in this list. His previous two years were phenomenal as a player. Stats suggest that on average he takes precisely three and a half seconds to throw the ball when under pressure.
Allen had a pass completion rate of 47.1% which can be accepted any day when we are talking about crunch situations. He has a lot of potentials and will surely look to bank upon it.
8. Dak Prescott
Team: Dallas Cowboys
Statistics:
80.5 passer rating.
+0.0% completion rate above expectation
Not a dime more, not a dime less! Dak has performed exactly the way he was expected to. No these aren't my words, but the inferences drawn from the stats. Dak has a 0.0% completion rate above expectation which means he was fairly satisfactory when posed under pressure situations. Dak had completed the third-most pressured passes in the 2019 season with 144 successful pressured passes. Also, he is one of the two quarterbacks to cross the 1000 passing yards under pressure.
Moreover, he completed 19 touchdown passes under pressure since 2016, which is the fourth-best in the league. With a 49.3% completion rate, he will be on the radar for this season.
7. Matt Ryan
Team: Atlanta Falcons
Statistics:
78.4 passer rating
+2.9% completion rate above expectation
It isn't a hidden fact that 2019 was not a great season for the Falcons, still, Matt managed to buckle up some points on the personal front. He had almost 20% more passer rating than the league's average. Also, Ryan is the player who has faced the highest pressure situations in the league, with 216, the next in the sequence sits 31 points behind him. Ryan has thrown 27 touchdown passes while under pressure since 2016, which is the second-highest. Ryan brags the ownership rights for the highest passer rating with a rating of 104.9 in 2016. The completion rate of 57.1% is also something that speaks volumes about his consistency.
6. Matthew Stafford
Teams: Detroit Lions
Statistics:
84.2 passer rating
+2.2% completion rate above expectation
Hard to digest, that Stafford played only 8 matches in the 2019 season and still made it to this list. Not only made it but is placed handsomely at the 6th spot. This is largely owing to his ridiculously impressive passer rating and completion rate above expectations.
While a completion rate of 49.1% is decent too.
He's the only player who managed to throw about 30 percent of his throws into tight windows where he was in pressure situations. He has a combined passer rating of 83.8 which is the third-best for any quarterbacks since 2016. His consistency and advanced passing skills have bagged him this spot despite a curtailed season.
5. Kirk Cousins
Teams: Minnesota Vikings
Statistics:
91.5 passer rating
+3.8% completion rate above expectation
Owing to the offensive prowess of Dalvin Cook, Cousins isn't subject to crumbling pressure, something he was subject to in his NGS tracking days. There is a lot of consistency in his game, he almost ticked all the boxes equally. Cousins had the fourth-best completion rate of 58.1% in the league, while his completion rate above expectation was fourth-best in the list.
Consistency was the sole reason we see him this high in the list sitting just below the likes of Aaron Rodgers and Patrick Mahomes. Cousins will have to put in all he has got to replicate something similar in the next season.
4. Lamar Jackson
Teams: Baltimore Ravens
Statistics:
93.1 passer rating
+5.5% completion rate above expectation
A peach of a dual-threat quarterback this is what best describes the form of Lamar Jackson in 2019. He was on top of the list for the fastest runners amassing 47 runs of 10-plus yards, double more than the second in the list.
Jackson brags an unbelievable 8:3 touchdown-to-interception ratio, which indicates that 22% of the 36 touchdowns passes made by Jackson came when he was under pressure.
Though he gained only 470 passing yards under pressure, he still had a decent conversion rate of 49.2%. He must look to improve his passer rating, at least above 100. Jackson is an exciting talent, still has a box to fill, it will be interesting to see how his career unfolds.
3. Derek Carr
Teams: Las Vegas Raiders
Statistics:
103.7 passer rating
+5.9% completion rate above expectation
Raiders coach Jon Gruden, rated him very highly and stated that Carl delivered superbly under pressure in 2019. The miserable performance of the team had a worse impact on his performance still he made it this far.
Despite all odds, Carl had the third-best passer rating in 2019 among all quarterbacks. the 66.7% completion rate posted by Carl was the best completion rate by any quarterback in 2019.
Moreover, a +5.9% completion rate above expectation is one heck of a statistic to show his mettle. Carl was targeting open receivers with an accuracy of 56.9 percent. He did all he could to take his team out of hard times in 2019.
2. Drew Brees
Teams: New Orleans Saints
Statistics:
105.9 passer rating
+4.4% completion rate above expectation
The passer rating of 105.9 had a lot to contribute, taking Bress to the second spot. He had the numbers to make it to the top but Tannehill was just exceptional. The passer rating of 105.9 under pressure is the second-best in the league. Bress's brilliance lay in getting the ball out briskly to nearby, averaging 9.6 air yards per pressured attempt. He took only 3.01 seconds on average to execute a pressured throw. He also had an impressive 63.3% completion rate which you don't get to witness every day.
1. Ryan Tannehill
Teams: Tennessee Titans
Statistics:
112.4 passer rating
+8.7% completion rate above expectation
In week 7 when Titans needed some magic on the field, they played Tannehill, and that's where they turned the game. In tandem with Derrick Henry, he proved to be the backbone of the Titans offense and brought the AFC Championship Game home. Meanwhile, Tannehill achieved the highest passer rating of 112.4 among all quarterbacks. He even picked the open receivers in tight windows with an accuracy of 23.9 percent of such attempts. He became the only qualified passer averaging 10-plus yards per attempt while under pressure in a single season since 2016.
His numbers earned him the NFL Comeback Player of the Year title and also a fresh contract of a whopping $118 million for 4 years, out of which $62 million is guaranteed.