Football is a sport of brute force and physicality, agreed but the force isn't the only desired factor. Whenever we talk about excelling at any sport not particularly football, skill-set always comes on top. In fact, skills have to be ranked up and above strength. In Football a player having the requisite skill base coupled with an ample amount of strength is the deadliest of them all.
To develop or enhance your skillset you will have to take the help of someone who has been into such situations and well and truly knows what it takes to be a pro. You cannot simply do it on your own, hiring a Football trainer in Austin, Texas would be a wise decision for you.
In this article we have arranged the exhaustive information about the top Football trainers in Austin, we have taken care of all the back end work, all you need to do is to make the best possible choice out of the available options that cater your needs the best.
List of the top 10 Football trainers in Austin.
CCEA Rattlers/Destroyer Nation: Cap city elite academy specializes in training young kids and preparing them for the future.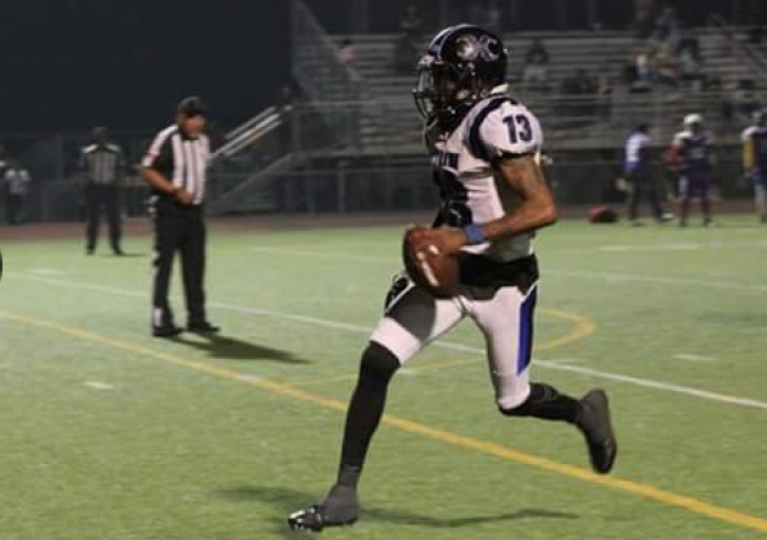 Certification: The trainer there is an AUSA gold member trainer.
Motto: They believe in utilizing each and every unit of the athlete's time to his advantage.
Address: Find them at Cedar Park, TX 78613.
2. Petrus Penkki, Petrus is probably the best Football trainers in Austin for quarterbacks, position coach, coordinator and head coach. He is certified personal trainer and provides specialized strength training for QB's. He has served as the head trainer for the National Team of Finland (under 19-year-olds).
Experience: He has over 10 years of experience in training quarterbacks.
Pro skills: He specializes in training quarterbacks. He has his own training methods to make the best quarterbacks out of an athlete. Wide Receiver, Running Back, Quarterback is the position he specializes in. He works on the footwork and passing accuracy of the athlete while keeping a check on his mechanics, strength, and timing.

3. Tanner Balderree: is personal football trainer in Austin, helping middle school, high school and college football players to become the best football players of their league. He helps them in Speed, agility, plyometrics, and mindset which makes them the best better version of themselves. He is All-time leader in career receptions and yards at Montana State

Experience: Tanner has 4-year experience of helping middle school, high school, and collegiate athletes.
Pro skills: He has expertise in training Wide Receiver, Tight End, Running Back, and Quarterbacks. He knows every inch of Football training. He aims at changing the mindset of the athlete before making him learn the skills. plyometrics, speed, and agility are the top skills he focuses on while training.
Address: 11210 Ranch to Market 2222, Austin, TX. Also, he is flexible enough to travel up to 10 miles to give Football training lessons.

4. Nine 0 Elite Training Academy: Carlos Chester Sr is NASM Certified trainer at Nine 0 Elite Training Academy, he has been a trainer for 35 years which is enough to get a hint of his experience.

Experience: He is also a former NFL Player and is a Position Specific Trainer 10 years. Over the period of time he has trained pro athletes, College players, High school and middle school athletes and youth football players
Pro skills: His main focus while training as a Football trainer in Austin is on strength and conditioning development.
Address: He can be found at Webberville, TX 78653.

5. Kevin Garrett: He is the former NFL player which is enough to describe his prowess in the sport of Football. He has spent three seasons in the NFL with the Rams, Houston Texans, and Carolina Panthers. He has ended his professional playing career in the Canadian Football League (CFL) for two seasons. He can guide and train in Weight Loss, Weight Gain, Firming And Toning, Flexibility, Increase Muscle Strength, Aerobic Fitness, Endurance Training, Body Building, Nutrition Pre/Post Natal

Certification: He is a Certified SAQ Trainer. He specializes as a CrossFit Level 1 Trainer. Moreover,
Experience: He has experience of 7 years of training former high school varsity football and track & field coach, former NFL player coaching for all ages.
Pro skills: He has the charisma to train an athlete for Running Backs Linebackers, Defensive Back, and Quarterbacks.
Address: He can be found at Swift Sessions, 1020 Pier Branch Rd, Dripping Springs, TX. He is willing to travel up to 25 miles to provide Football training in Austin.

6. Trainer: Ernest M: He also got the luxury to play Football for 13 long years and training aspiring football players for 5 years.

Certification: His certification is held with IYCA and includes speed and agility certifications.
Experience: He has 5 years of experience training league athletes, middle school, high school, college, and youth football players. His expertise surrounds around training for the variety of skills, including speed, agility, strength, explosion, and position-specific training
Pro skills: Ernest specializes in training Defensive Backs and Linebackers. He specializes in imparting position-specific training at the same time taking care of explosion, agility, and strength.
Address: He trains at 15508 Bratton Ln, 15508 Bratton Lane, Austin, TX.7

7. Patrick G: He provides complete one spot solutions for all the training needs of your kid. He pushes young players beyond the limit to excel their skills and do wonders

Experience: Patrick has over 7 years of experience training athletes of ages 7 and above.
Pro skills: He focuses on the strength and agility of the athlete. His specialization is in training for positions of Defensive Back, Quarterback which is quite general, then Running Back, and finally Tight End.
Address: Austin, TX. He is willing to travel up to 25 miles to provide personal training.

8. Jordan B: He brags over 9 years of high school coaching and personal training experience. He trains students to earn an athletic scholarship. He helps in speed and agility or position training.

Experience: He has a training experience of 6 years in Football.
Pro skills: Jordan exclusively specializes in imparting training in Special Teams that come into play in kicking situations, Route Running, then he focuses on Footwork, Catching, and Blocking. and trains for Wide Receiver, Tight End, Defensive Back positions in Football training in Austin.
Address: Wimberley High School, 100 Carney Lane, Wimberley, TX

9. Infiniti Elite Fitness & Performance: They have experience in training athletes for NFL, NBA, WNBA, and NCAA.

Experience: They were also associated with The Dallas Cowboys NFL Football team, they now have 7 years of experience.
Pro skills: they work for improving strength and conditioning in players.
Address: 1803 Benchmark Austin, TX 78728