Football can be a really engrossing sport to watch but, at the same time, it takes a lot out of an athlete to reach the professional level. Years of training and practice goes into the making of an excellent player.
The process of training becomes a whole lot easier with the able guidance of an experienced person, yes I'm talking about football coaches and trainers. In this article, we will discuss the Top football trainers in Plano, Tx.
A dedicated trainer will help you streamline all your energy in the right direction. He will make you follow a strict training schedule as a routine is of utmost importance for any athlete. A trainer knows how to develop a particular skill necessary for the various positions of football. Apart from skill development, a football coach will also keep a check on your strength and conditioning.
The Following are the Top Football Trainers in Plano, Texas.
You can select among them as per your playing position and other requirements. Look for the football coach that serves your needs in the most appropriate manner. Each trainer mentioned in this list is equally capable, they all have had their moments in their playing career. Some of them are former NFL players while some are coaching for years without fail.
1. Derek H: Derek is exposed to playing in the NFL, he is a former professional football player of the Baltimore Ravens. He was a Running Back during his playing career and ended up with 108 receptions playing as a Running Back.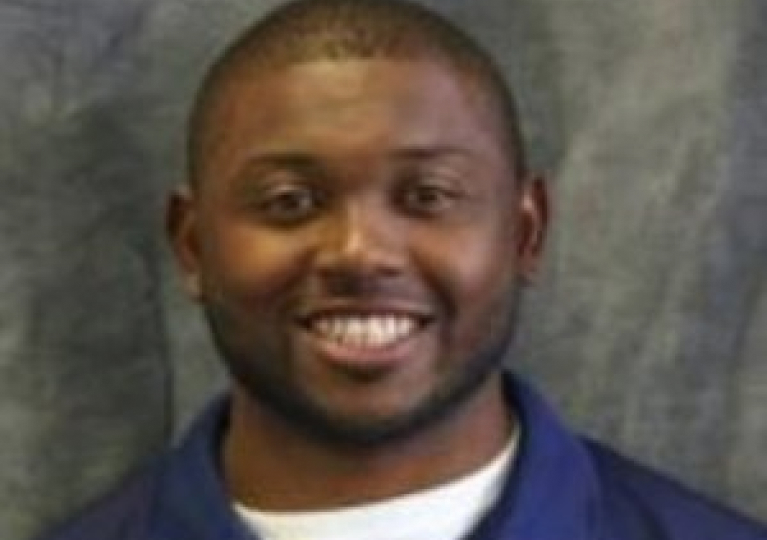 Experience: Derek has been coaching as a football trainer in Plano for 10 years. He has trained High School, College, and League football players. He is an NFL Heads Up Program affiliated football coach.
Specialization: He trains for the Football positions like Defensive Back, Defensive Line, Linebacker, Offensive Line, Quarterback, Tight End, and Wide Receiver
Training Location:

Suncreek Park, Plano, TX
Nelson Middle School, 10100 Independence Pkwy, Frisco, TX
Al Ruschhaupt Soccer Complex, 1986 Park View Ave, McKinney, TX
2. Paul T: Has played for the NFL teams like Philadelphia Eagles, and New England Patriots for 3 long years after starting his football career at LSU and Louisiana Tech University.
Experience: Has been training athletes at the college football level for 4 years now.
Specialization: Paul has resorted to training for the position of Wide Receiver and Tight End.
Training location:

Lorene Rogers Middle School, 1001 Coit Rd, Prosper, TX
Watters Crossing Park, 1201 Bel Air Dr, Allen, TX
Harold Bacchus Community Park, Frisco, TX
3. Marcellus P: He played college football at the University of Central Oklahoma for 4 years. He believes in targeting the athletic ability of each individual separately to bring the best results.
Experience: He has coached a team for the High school state championship. Marcellus has 5 years of training experience.
Specialization: He trains for Wide Receiver and Defensive Back position
Training Location:

110A Rose Ln, 110A Rose Lane, Frisco, TX
4. Stoney C: Stoney has a Texas state championship behind his name. He was nominated as the WAC player of the year. He has 6 years of experience of playing in the NFL.
Experience: Stoney has been training Quarterbacks at the high school football level for 5 years.
Specialization: Along with Quarterback, he also trains for the American Football position of Wide Receiver.
Training Location:

Flower Mound, TX
Frisco, TX
Southlake, TX
5. Jeremy Gray: Jeremy has served as the Minnesota Vikings Player Personnel Assistant. He is also a former NFL rookie. He is also Founder and CEO of Grayscale Sports Consulting which is a training facility for emerging athletes.
Experience: He has been training players for 10 years. He has trained athletes from college football to the NFL. He had the onus to train 2 All-ACC players and 3 NFL players.
Specialization: Jeremy trains for Wide Receiver, Tight End, Running Back, Linebacker, Defensive Line, and Defensive Back.
Training Location:

Dallas, TX
McKinney, TX
Frisco, TX
6. Clint G: Clint has played in the NFL for 6 seasons, so he is well aware of what it takes to be a professional football player. He is also a Super Bowl XLVIII champion. That is not all, he has played 15 playoff games in the NFL.
Experience: He has trained middle school, high school, college football, and League players for the past 10 years.
Specialization: Clint specifically trains Kickers as he is well aware of all the basics to be a professional kicker.
Training Location:

Russell Creek Park, 3500 McDermott Rd, Plano, TX
Bicentennial Park, Southlake, TX
Fairfax Park, Dallas, TX
7. Emmanuel M: He has been certified as an ACE Sports Conditioning Specialist and USATF Level 1 Track & Field Coach. He played as a Defensive Back during his high school football days.
Experience: Has been coaching High School and College athletes for the past 10 years.
Specialization: Emmanuel gives his coaching for the positions of Quarterback, Offensive Line, Linebacker, Defensive Line, Running Back, Tight End, Wide Receiver, and Defensive Back.
Training Location:

Delay Middle School, 2103 Savage Lane, Lewisville, TX
Little Elm, TX
Frisco, TX
8. Patrick Lewis: during his playing career he was awarded 2006-08 3x Louisiana First team All-State Offensive Linemen title. He has also played in the renowned NFL for 4 seasons, starting in 16 games.
Experience: He has been coaching high Scholl and middle school football players for more than 3 years
Specialization: He played as an Offensive lineman so he is willing to train for the positions of the offensive line.
Training Location:
300 Rivercrest Blvd, Allen, TX
He is willing to travel 10 miles to provide training.
9. Brian Z: He has played college football at Belhaven University. He went on to play the Arena football League for 9 years. He stayed as the best football player in Mississippi for quite some time.
Experience: He has been training college football players for over 9 years, in the meantime, he has trained many quarterbacks.
Specialization: He is providing football training in Plano, Tx for the positions of Running Back, Defensive Back, Tight End, Quarterback, Wide Receiver.
Training Location:
Taylor S: Taylor claims himself as the best, he has played NFL and was associated with 10+ teams. Awarded as the All-Big 12 Academic Player.
Experience: Taylor has been training for the past 10 years as a football coach Plano. He has coached high school athletes and NFL cadets as well.
Specialization: He trains for specific positions of Punter and Kicker.
Training Location:

Frisco, TX
Allen, TX
McKinney, TX
Check our Curated list of "Football Trainers in Austin, Tx"