No one denies that the position of quarterback is the most crucial and most robust position to handle in the NFL. If you are a QB player, then besides the demand for performance, expectations also increase day by day in this game. The good and bad performance of the team majorly depends on the capabilities of the QB play. Beginners of this game can easily search youth football training facilities near me for learning the quarterback skills.
For producing a good football team, it is necessary to get a super quarterback player, whether it is a college team or NFL. To take victory in your hands, the most critical position in football is the quarterback. That is why recruiters want to have a talented quarterback player that has various super qualities according to the position of the Quarterback.
Playing as a QB player at the high school and college level requires an optimal athletic potential. If you want to take your hard work and teamwork to the next level, you have to build yourself as a fully packed material of high quality. Various youth quarterback camps near me can help you out in this regard.
The need for private quarterback trainers and how you could find them
Beginners in this game must not lose hope. They can also make a career in football. All that you need is the right direction and enthusiasm before proceeding. For this, you need an experienced private coach that fulfills your dream. But here is a question that arises, where and how to find a private quarterback coach.
Luckily, you are living in an era where mobile technology makes all difficult tasks more comfortable with mobile applications. Finding a personal coach is no more difficult with the Athlete Connect App.
Through Athlete Connect App, you have the ability to find a personal trainer who specializes in football training and suits your needs. With this mobile app, an athlete can also communicate with other athletes and effortlessly take guidance and other tips from them. Once you find your right coach and the training begins, you can also take the help of a recently uploaded video of the recent sessions if you miss classes.
This app also offers facilities to the coach in managing their training sessions and acquiring new athletes. Download now and avail the opportunity of using all the incredible features of the app.
College recruiters look and test various skills before selecting individuals as quarterback players. Quarterbacks delivery motion, arm strength, ball placement are some of the challenges that QB players have to pass. Besides these outstanding physical traits, QB's should have other intangible capabilities. So, skills that QB's must-have to get selected by college recruiters are explained below.
1. Coachability
The first and the foremost potential that recruiters want to see in a QB is his willingness to learn and readiness to get coached. If QB's do not have learning capabilities, then they prove an unsuccessful player. You might have the potential to become a successful quarterback player, but there is always a scope of improvement, this can only be improved by proper guidance and coaching. So, after selection, there are still some skills that the QB lacks, which the coach has to build in them. For long-lasting success, QBs must have coachability skills.
2. Physical skills
Recruiters highly recommend that the quarterback players should possess a good physique. Because the most significant player has the potential to take attention and stand in the crowd. Quarterback players must have the incredible arm strength to make influential delivery. They also must have the potential to stand tall and throw the accurate dart to the middle of the field. So, size or height is the vital factor that is going to evaluate first as the player has to take over the most critical place in footfall; that is the quarterback.
3. Speed
After the player passes the physical dimension test, another thing that is checked is his potential to run. Nowadays, football is continually increasing its pace, so the QB should run energetically with good speed throughout the game. A football player has to run as fast as possible to reach the ball early as compared to a player of other teams. So, QBs having good speed are most acceptable.
4. Mechanics
Football QB players must throw the ball with its full energy that the ball comes over the shoulder. The ball trajectory must not fall under the shoulder. Every delivery of QB should be influential and the capacity to make a success. If you want to be selected by the recruiters, then you must enroll yourself in a high school quarterback camp 2020 that will prove wonders for football lovers in improving their throwing capability.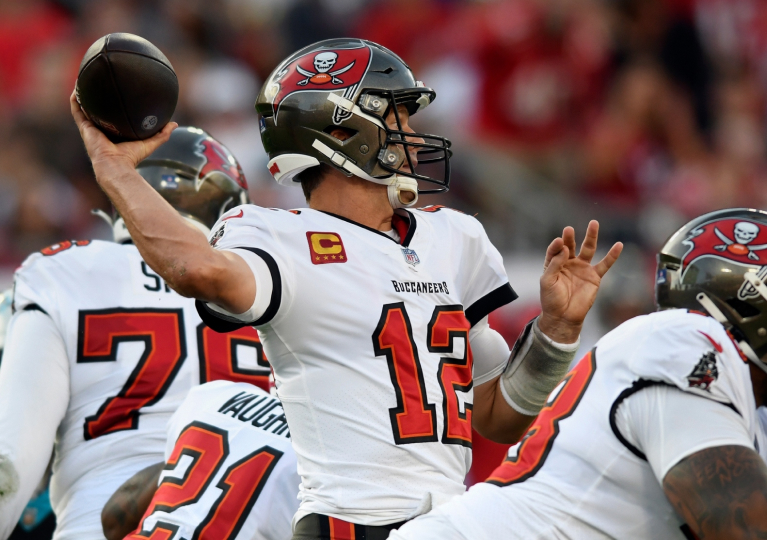 4. Decision making
Then next thing that is evaluated by the recruiter is the capabilities to make decisions and respond accordingly. Besides having super running speed, QBs must react and take successful action, which is required to take on the spot during the game. For long term success, quarterback players should be well focused and have the ability to gather information and make incredible action that is beneficial for all other players at a spot on the field after analyzing collected data.
The accuracy of action taken by QB is high that proceed them into victory. We know these capabilities can't be built in a day; you have to start getting training from very early stages of life. You can select a kid's football training camp near me for this.
5. Consistency
Recruiters look for those QB players who perform with flexibility because they are the ones whose decisions affect the whole football team's performance. If your performance is not consistent, then how can coaches rely on you as one wrong step of yours can ruin the successfully going game. Whatever the criticism you face, take them constructively and try to enhance your skills day by day.
Take inspiration from Dan Marino, who is a former professional football quarterback player. He has a successful college career at Pittsburgh. He is a consistent quarterback player and wins hearts with his quick-release and powerful arms.
6. Media
A quarterback player must have the ability to handle the media and any controversy regarding the game. People and media always target players of quarterback positions. Especially quarterback players have to find the ways which balance the minute difference between being confident and overconfident. They have to look perfect even if they feel insecure and frustrated with the immature questions of media people.
You can now have the skills that college recruiters want to look into QB players. If you make a fresh start and build your career in football, you may now wonder from whom and how to get optimal football Quarterback training. You can quickly identify various quarterback camps near me.
If you are playing football in high school and want to take your passion to the next level in college. You need to encapsulate yourself with the incredible skills and innovative techniques that force the recruiters to select you as a quarterback player.